Buenos Aires 2025 Summer Study Abroad Information Session
Nov 13 @ 2:00 pm
-
3:00 pm
UCLA Lydeen Library (Rolfe Hall 4302),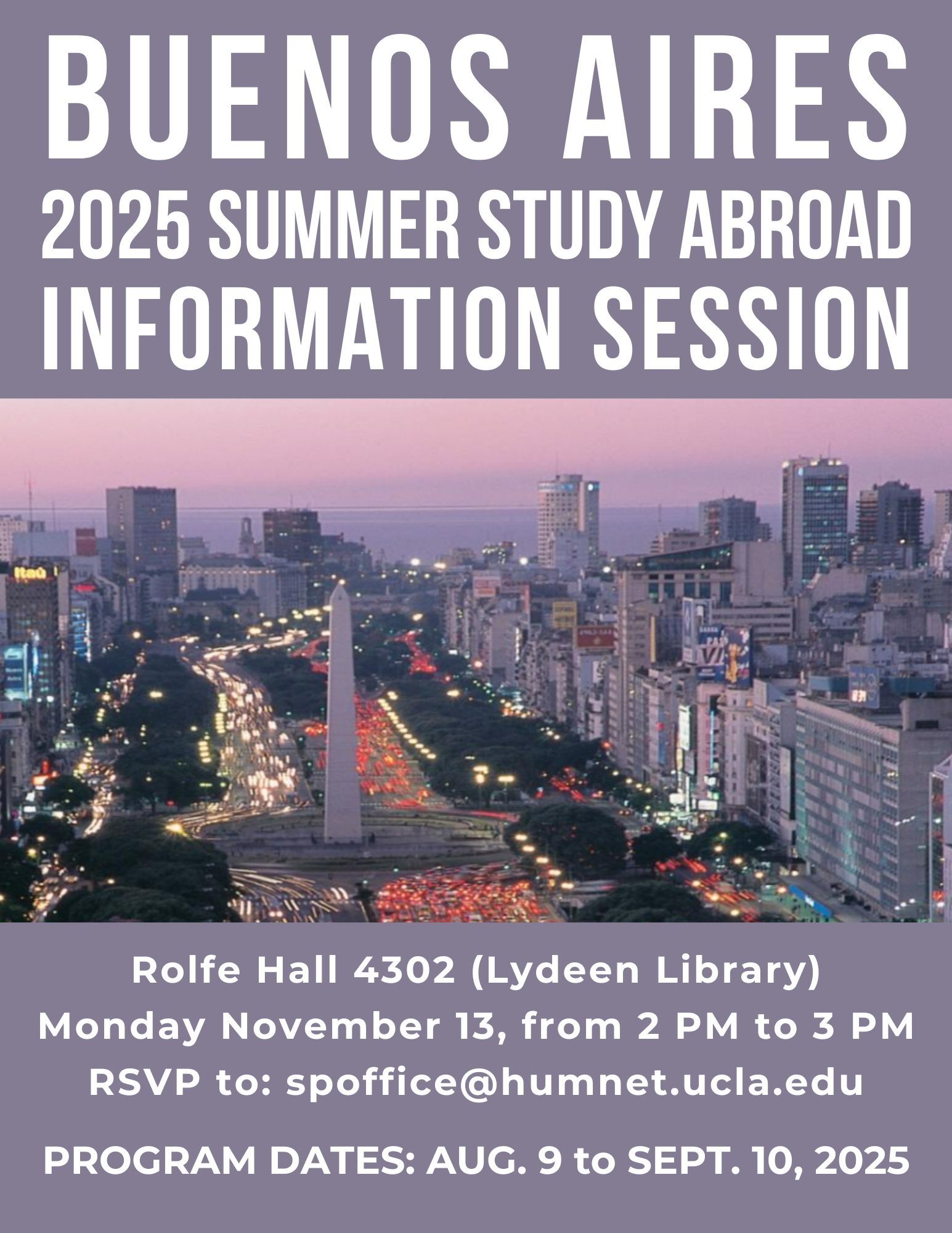 Please join us in Lydeen Library (Rolfe 4302) on Monday, November 13 at 2pm for an information session about the 2025 
Buenos
Aires
 Summer Travel Study Abroad program!
In 
Buenos
Aires
, you will experience full immersion in a vibrant social life, historical sites, museums, tango milongas, and grassroots popular theaters. The two important features of this program are home stay and community service, which are aimed at exposing students to cultural awareness and social interaction. This is a great opportunity to enhance your language proficiency through the meaningful experience of volunteer service and everyday communication!
The dates of this program are August 9 to September 10, 2025.
For more information, please attend the information session. RSVPs should be sent to spoffice@humnet.ucla.edu.