Celebrating Indigenous Voices and Knowledges: A Conversation with Miguel Ángel Oxlaj Cúmez
Nov 2 @ 4:00 pm
-
6:30 pm
UCLA Lydeen Library (Rolfe Hall 4302),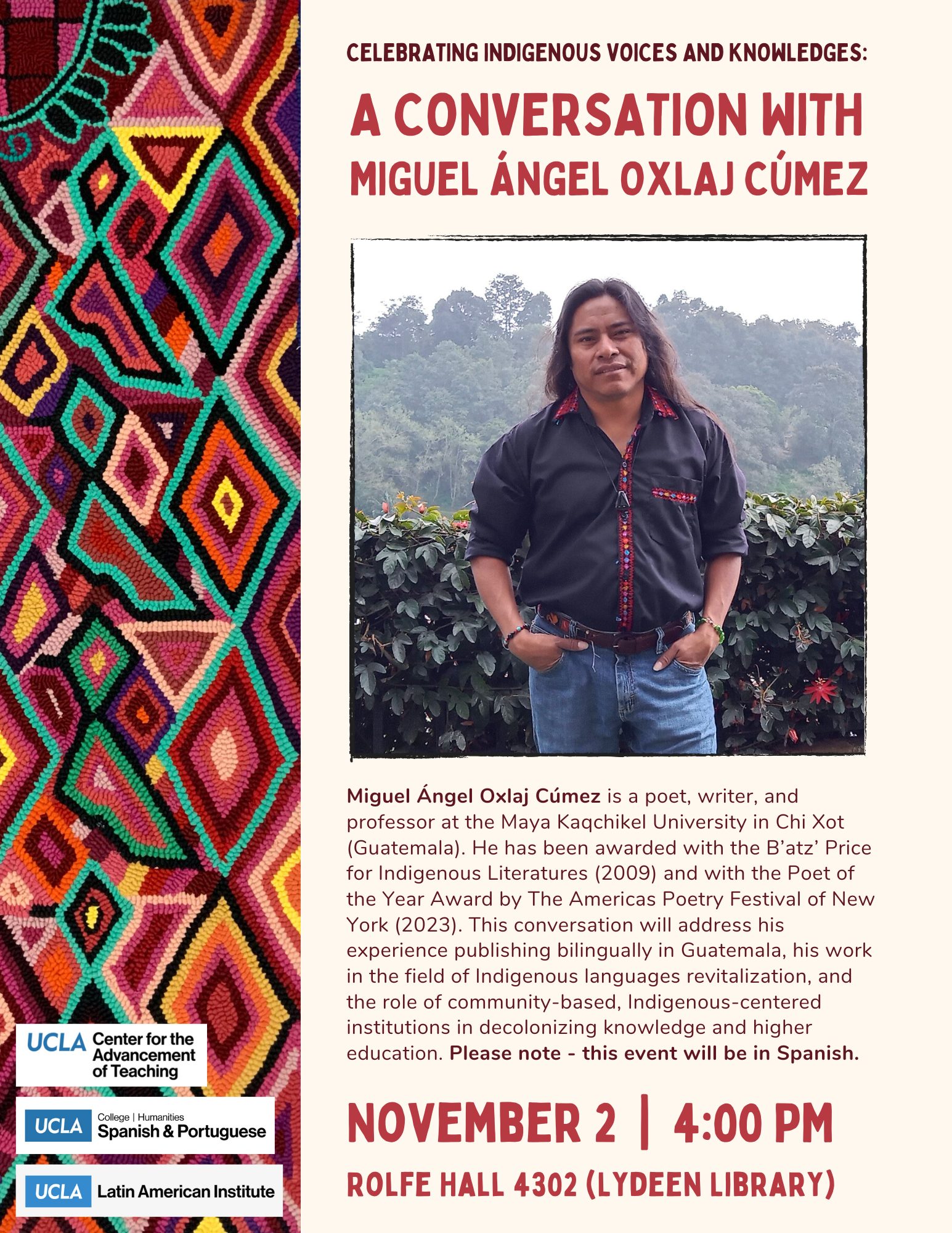 Miguel Ángel Oxlaj Cúmez is a Maya-Kaqchikel poet, writer, and scholar. He is the author of the novella Ru taqikil ri Sarima' / La misión del Sarima', a short story compilation (Mitad mujer/Nik'aj Ixöq) and a poetry collection (Xti Saqirisan Na Pe/Planicie de olvido). He has been awarded with the B'atz' Price for Indigenous Literatures (Guatemala, 2009) and with the Poet of the Year Award by The Americas Poetry Festival of New York (2023). He is also a professor at the Maya Kaqchikel University in Chi Xot, Guatemala.
Miguel Ángel Oxlaj will converse with Patricia Arroyo Calderón (S&P) about his literary work, his experience writing and publishing bilingually in Guatemala, his efforts in the field of Indigenous languages revitalization, and the role of community-based, Indigenous-centered institutions in decolonizing higher education.
Place and time: Lydeen Library, Rolfe 4302, Thursday November 2 at 4 PM