'Inclusive language' in Argentina: An overview of its history and current debates
Nov 7, 2022 @ 4:00 pm
-
6:00 pm
UCLA Lydeen Library (Rolfe Hall 4302),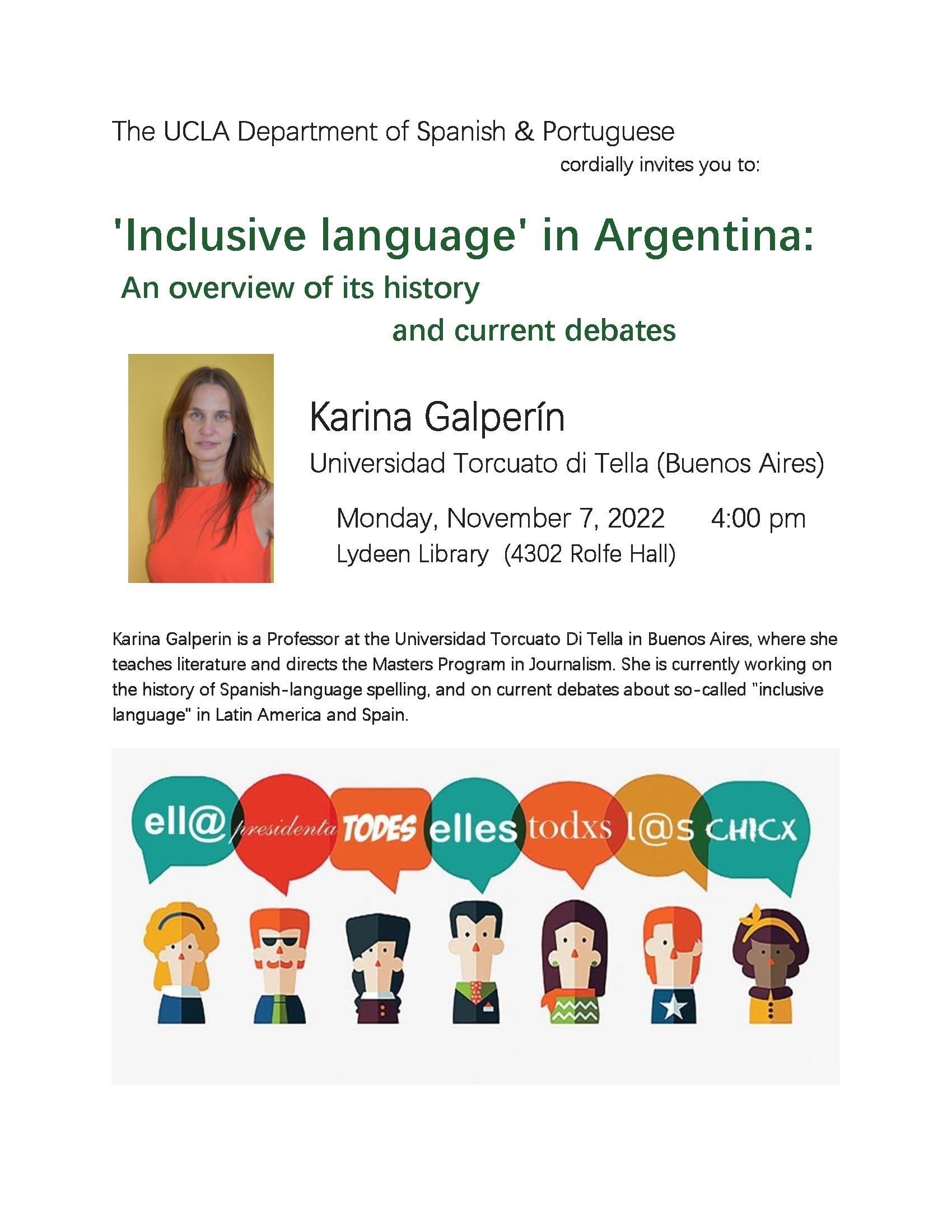 The UCLA Department of Spanish & Portuguese cordially invites you to: 'Inclusive language' in Argentina: An overview of its history and current debates, a lecture presented by Karina Galperín, Universidad Torcuato di Tella (Buenos Aires) on Monday, November 7, 2022 at 4PM in Lydeen Library (Rolfe Hall 4302).
Karina Galperin is a Professor at the Universidad Torcuato Di Tella in Buenos Aires, where she teaches literature and directs the Masters Program in Journalism. She is currently working on the history of Spanish-language spelling, and on current debates about so-called "inclusive language" in Latin America and Spain.