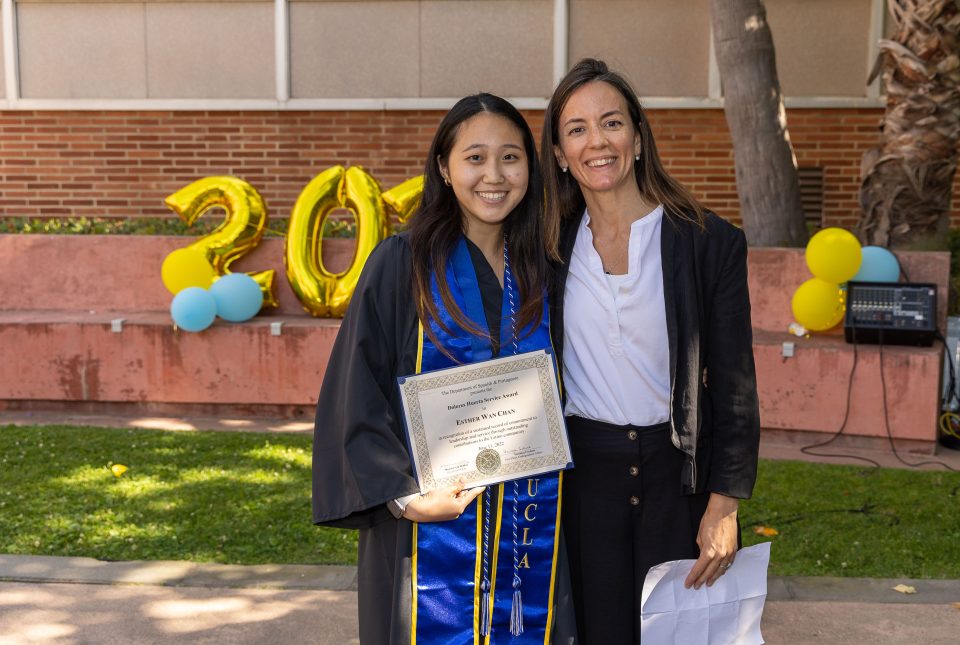 The Dolores Huerta Community Service Award 
Esther Chan  
Majors: Spanish & Biology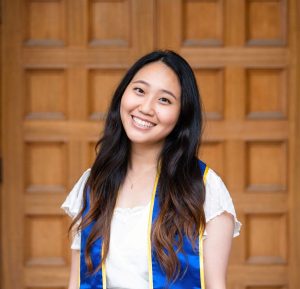 Title: Spanish Bilingual Elementary Education in California 
Course: Spanish 195 
Professor: Dr. Carla Suhr  
Hello! My name is Esther and I am a graduating senior majoring in Biology and Spanish. Outside of school, I enjoy crocheting, gardening, and learning new languages. It is my joy and honor to be able to receive the Dolores Huerta Community Service Award. My heart for community service comes from seeing my parents so faithfully serving our hometown whether at church or the soup kitchen. I hope to use the skills I have learned in college to continue serving the Spanish-speaking community in graduate school at Stanford and in future endeavors. All glory be to Christ!  
The Dolores Huerta Community Service Award
Dolores Huerta is a civil rights activist and community organizer. She has worked for labor rights and social justice for more than 50 years. In 1962, she and Cesar Chavez founded the United Farm Workers union. She served as vice president and played a critical role in many of the union's accomplishments for four decades. In 2002, she received the Puffin/Nation prize for Creative Citizenship, which she used to establish the Dolores Huerta Foundation (DHF). DHF is connecting groundbreaking community-based organizing to state and national movements to register and educate voters, advocate for education reform, bring about infrastructure improvements in low-income communities, advocate for greater equality for the community and create strong leadership development. She has received numerous awards, including The Eleanor Roosevelt Human Rights Award from President Bill Clinton in 1998. In 2012, President Obama bestowed Huerta with The Presidential Medal of Freedom, the highest civilian honor in the United States. The Dolores Huerta Community Service Award is a way to acknowledge our students' involvement with the Latinx communities at UCLA and the greater Los Angeles area through the Community-engaged Learning Program.