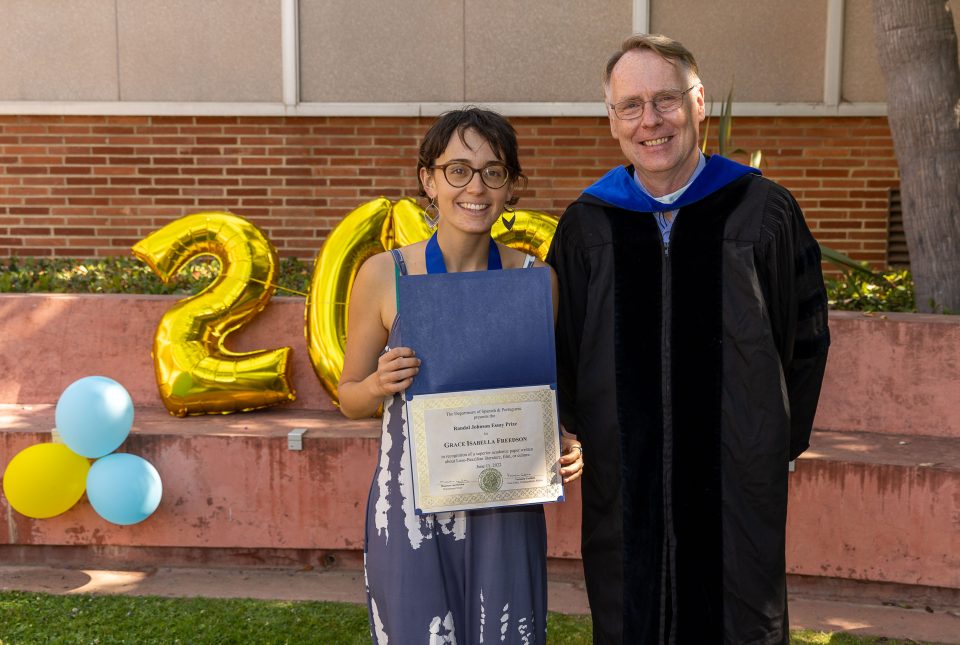 Grace Freedson
Minor: Portuguese and Brazilian Studies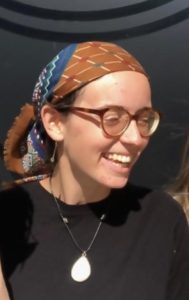 Title: Amar e o Mar: Female Love Seen In Invisible Life, Elena, and Elisa y Marcela
Course: Portuguese 141A
Professor: Dr. Patrícia Lino
Grace is a painter, poet, and gardener from Los Angeles. Growing up, she participated in Capoeira, an Afro-Brazilian martial art composed of movement, self defense, dance and music. This led her to pursue a minor in Portuguese and Brazilian Studies at UCLA, and to use her art as a means for study and expression. Upon graduation, she plans to move to Brazil, where she will continue to grow food, make art, and write.
Randal Johnson Essay: Essay on Luso-Brazilian literature, film or culture
Distinguished Professor Emeritus Randal Johnson received his B.A. from the University of Texas, Arlington, and his M.A. and Ph.D. from the University of Texas, Austin. He taught at Rutgers University from 1977 until 1983, and at the University of Florida from 1983 until 1994, when he joined the faculty of UCLA's Department of Spanish and Portuguese, where he remained until his retirement in 2018. While at UCLA he served as Chair of the Department of Spanish and Portuguese (1996-2001, 2013-15), Director of the University of California's Education Abroad Program in Brazil (2002-04), Director of the Latin American Institute (2005-10), and Interim Vice Provost for International Studies (2010-11). As Director of the Latin American Institute (previously called the Latin American Center), he transformed the Program on Brazil into the Center for Brazilian Studies and the Program on Mexico into the Center for Mexican Studies, and he created what is now called the Center for Southern Cone Studies. As Director of EAP-Brazil, he established a new language and culture program in Salvador, Bahia, where he also created the department's Summer Travel Study Program in Brazil (2000-2016). He is also responsible for establishing, in collaboration with the Brazilian Consulate-General in Los Angeles, the Brazilian Film Series (2007-present). His scholarly interests have focused primarily on twentieth-century Brazilian literature and Portuguese and Brazilian cinema, with a special focus on government film policy and the contemporary audiovisual industry in Brazil. He is the recipient of many grants and honors, including the Brazilian Order of the Southern Cross. Professor Johnson has written, co-authored or co-edited 12 volumes and has published more than 65 essays, articles, and reviews on different aspects of Luso-Brazilian culture.