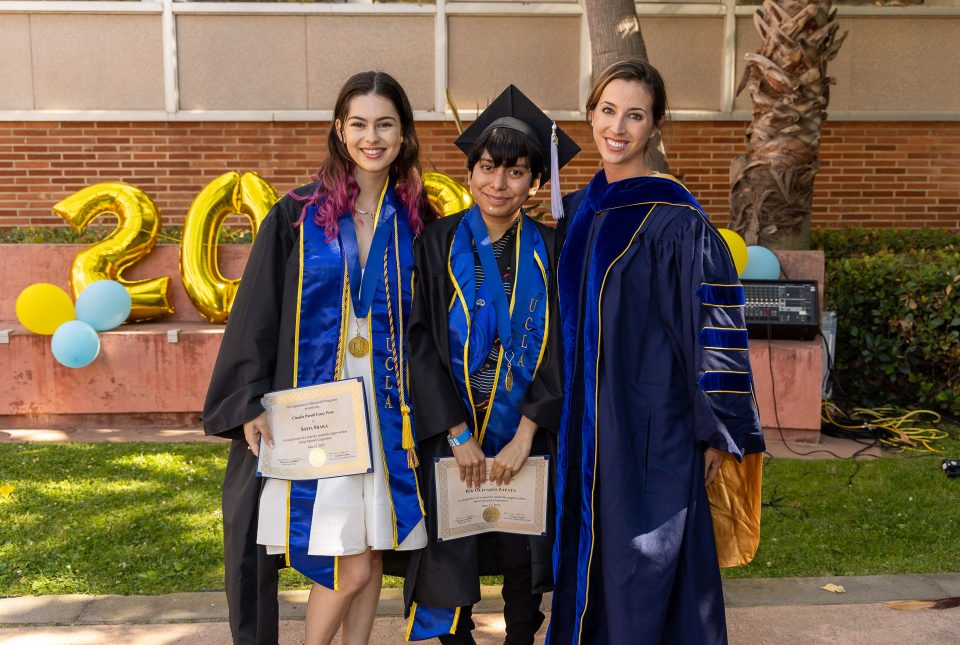 The Claudia Parodi Essay Award Winners
Sophia Shaka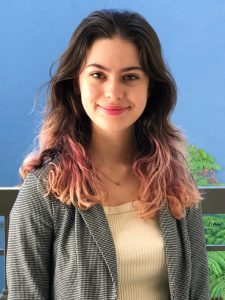 Minors: Spanish
Title: Spanish-English Bilingualism: Interference in the Telegraphic Stage
Course: Spanish/Portuguese M35
Professor: Dr. Victoria Mateu
Sophia is graduating from UCLA this year with a B.S. in neuroscience and a minor in the Spanish language, with both departmental and college honors. She is from Irvine, CA and hopes to further her research career post-graduation and pursue a PhD in neuroscience. She loves cats, hiking, and cooking good food. When she's not working in the research lab or tending to her ever-growing collection of houseplants, you'll likely find her relaxing at the beach with a Murakami novel or enjoying a movie with friends.
Rik Olivares Zapata
Major: Spanish and Community and Culture 
Title: Spanish-English Bilingualism: Interference in the Telegraphic Stage 
Course: Spanish/Portuguese M35 
Professor: Dr. Victoria Mateu 
After moving from Mexico to the US and having to learn a second language, I became increasingly interested in linguistics and foreign languages. As such, I decided to major in Spanish, Community, and Culture at UCLA, graduating with a bachelor's degree in Fall 2021.  
The Claudia Parodi Essay Award – Essay in Spanish Linguistics 
Before her passing on November 15, 2015, Professor Claudia Parodi had a most distinguished career as a professor of Spanish Linguistics at the UCLA Department of Spanish and Portuguese. She was a member of the faculty since 1991. Born in Mexico, she began her studies at Mexico City's Universidad Iberoamericana earning a Licenciatura in 1969, followed by an MA in Hispanic Language and Literature at Universidad Nacional Autónoma de México (UNAM) in 1972. After earning her degree, she continued research at UNAM collaborating on a study of the Spanish of Mexico City. Through the 1980s, she was both professor and researcher at Centro de Lingüística Hispánica del Instituto de Investigaciones Filológicas de la UNAM. In 1991, she earned a doctorate in Hispanic Languages and Literatures at UCLA. Professor Parodi published over ninety articles, editions, and collections on a wide variety of topics related to language, literature, and sociolinguistics. She was considered one of the outstanding contributors to Latin American Linguistics. At UCLA, she was a founding member and director of both the UCLA Centro de Estudios del Español de Estados Unidos and the UCLA Centro de Estudios Coloniales Iberoamericanos. Additionally, she assisted in initiating the UC-Mexicanistas, an inter-campus research group on Mexican Studies involving faculty and students from a wide range of academic disciplines from both sides of the U.S.-Mexico border. She was a most productive scholar, and an inspiring teacher who was highly admired and loved by her students. Professor Claudia Parodi's enthusiastic dedication to the study of the Spanish language, particularly Mexican Spanish, Los Angeles Spanish, and Mexican Culture has been a constant source of inspiration for students and scholars alike. Professor Parodi was also the recipient of the UCLA Academic Senate's Distinguished Teaching Award 2011-2012. In recognition of Professor Claudia Parodi's extraordinary legacy to the field, this prize was created to honor students' outstanding academic achievement in Spanish Linguistics.