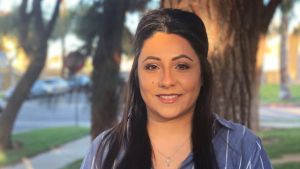 Today we celebrate the achievements of Jazminne Rodriguez (UCLA 2021), who overcame repeated adversity to realize her dream of a UCLA education. She has her sites set on law school next.
Her ultimate goal? To become an immigration lawyer.
Although not personally affected, Jazminne witnessed the devastation of many high school classmates when parents or other relatives were deported. "Growing up and seeing that pain in people's lives really sparked something in me that I can't explain," she remarks. " It made me feel like something was wrong and needs to be fixed."
Read Jazminne's full story here.