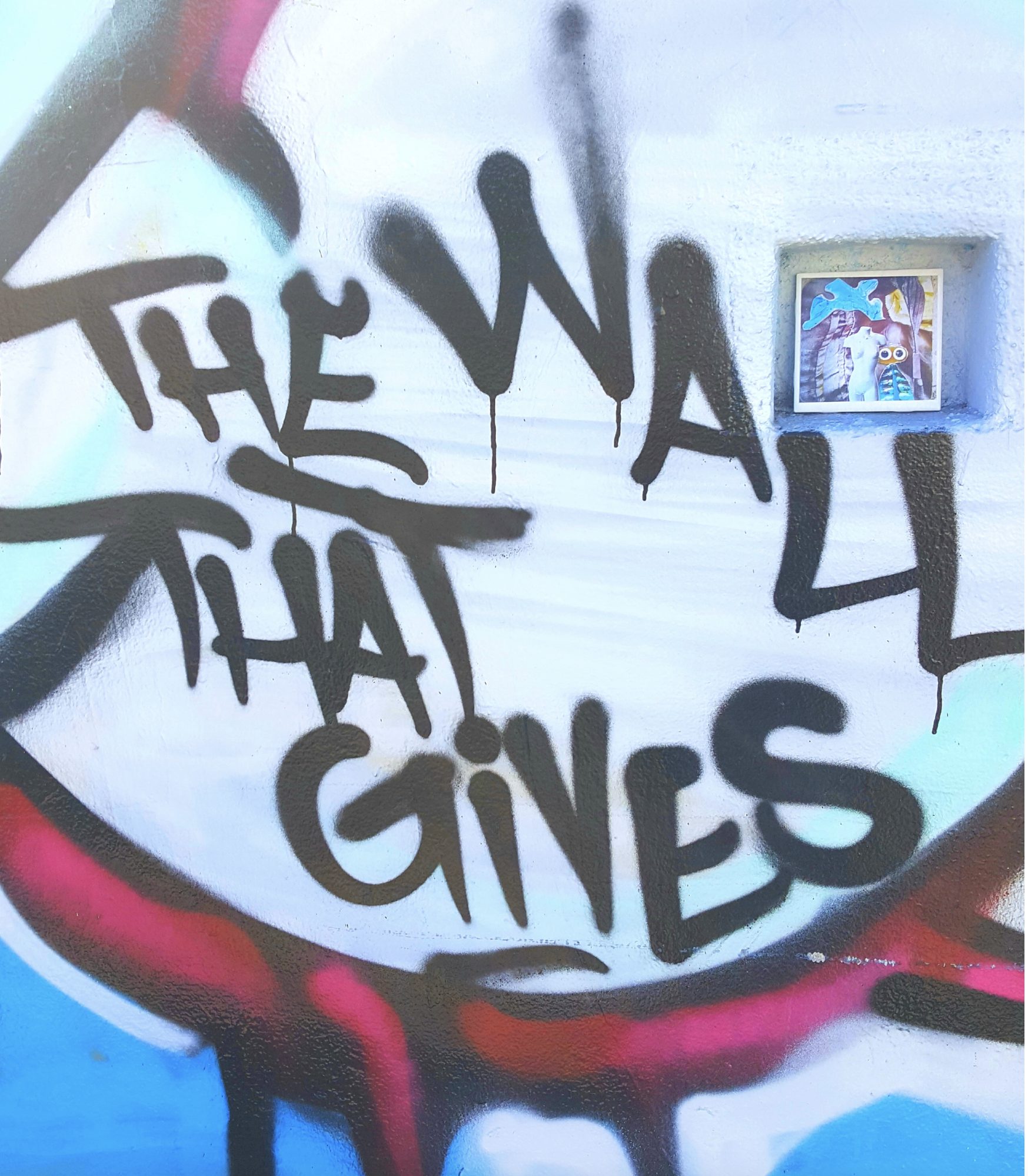 Professor Maite Zubiaurre and her alter ego Filomena Cruz were recently interviewed for her work exploring generosity and political activism in "The Wall that Gives/El muro que da" and for increasing empathy and pollution awareness through her trashcollages.
Maite is a professor of Germanic Languages and Spanish & Portuguese and Filomena is a Venice, CA visual artist and trash-collagist. Through her trashcollages and projects like "The Immortals," Maite hopes that individuals can learn compassion through trash, along with its social and environmental impact.
Although walls typically are viewed as barriers that divide and separate us, Maite's "The Wall that Gives/El muro que da," located in Venice, CA, promotes reciprocity rather than inclusion and builds community amongst strangers. Maite was also interviewed by Beautiful Hollywood for the wall's significance in the community's graffiti wars.
It is clear that empathy, generosity, and humanity are key themes in Maite's art-making and scholarly reflection. To view a gallery of Maite's art and read more about her work, visit the UCLA Humanities Division website.