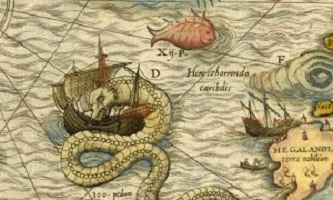 The beautifully animated maps and pedagogical diagrams featured in Patricia Seed's talk should resonate with Portuguese students. Likewise, the inclusion of rare and impactful Mesoamerican imagery in Mariana Favila's presentation should be captivating to most Latinamericanists.
The next guest will be Clementina Battcock from the Instituto Nacional de Antropología e Historia (INAH-México), who will talk about El mar en las Crónicas Novohispanas. We hope you enjoy this series.
You can visit the website here.
For more information please contact:
Jimena Rodriguez
Associate Adjunct Professor
Department of Spanish and Portuguese
Affiliated faculty member
Latin American Institute