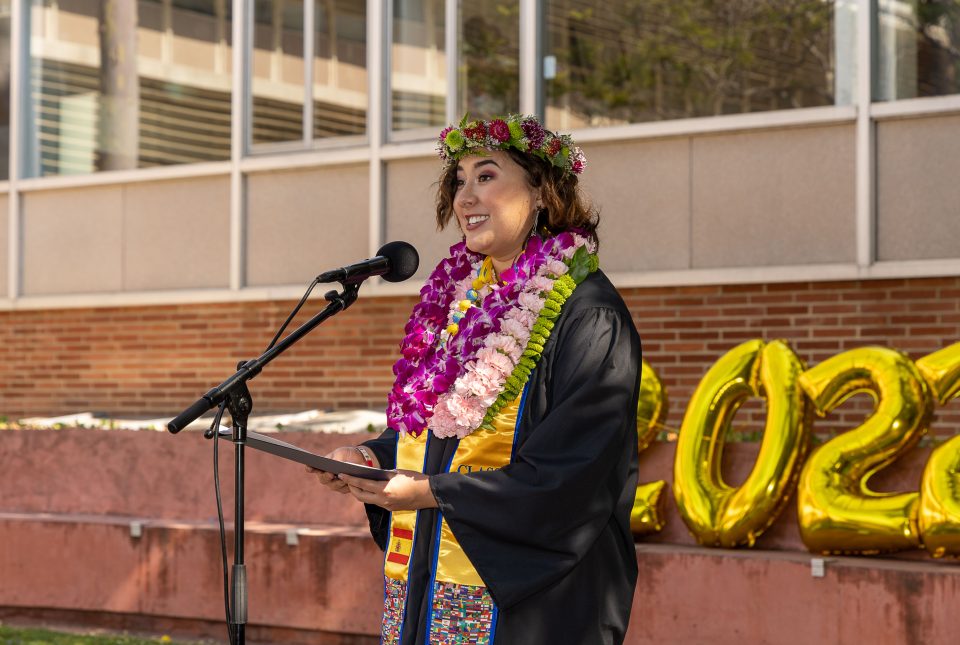 Carroll B. Johnson Outstanding Senior Award  
Kendall Moore 
Major: Spanish and English 
Minor: Film, Television, and Digital
Media Kendall Moore is graduating with a double major in Spanish and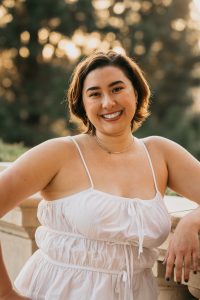 English and a minor in film. During her time at UCLA, she has been Arts Editor for Westwind Journal of the Arts, a cartoonist for the Daily Bruin, and a four-year member of the Nikkei Student Union. She won the Escribo en español Spanish writing contest for poetry, and her work has appeared in Matchbox Magazine, Wild Greens Magazine, and the LA Review of Books' Publab. She hopes to pursue a career in the publishing industry either as a literary agent or a book designer.  
Carroll B. Johnson Outstanding Senior Award— Special Distinction 
Professor Carroll B. Johnson (1938-2007) received his B.A. in Spanish from UCLA in 1960 and his Ph.D. in Romance Languages and Literatures from Harvard University in 1966. He joined the UCLA faculty in 1964 as an acting assistant professor. He became a full professor in 1976 and continued teaching until his death. A Los Angeles native who spent his entire academic career at UCLA, Carroll was president of the Cervantes Society of America from 1997 to 2000, editor of the scholarly journal Cervantes, and Chair of the UCLA Spanish department for an unprecedented 13 years in three separate tenures. He was an influential expert on the Spanish Golden Age known for insightful and groundbreaking research, particularly in his 1983 book Madness and Lust: A Psychoanalytical Approach to Don Quixote. He later wrote from a socioeconomic perspective in Cervantes and the Material World. Professor Johnson also excelled in the classroom, and his students praised his unfailingly generous support of their research and the demanding academic standards he set for both them and himself. He set the benchmark for academic excellence, service to the profession, university service, teaching, and collegiality.