ROSANA: MASTER CLASS
Apr 16, 2015 @ 11:00 am
-
12:00 pm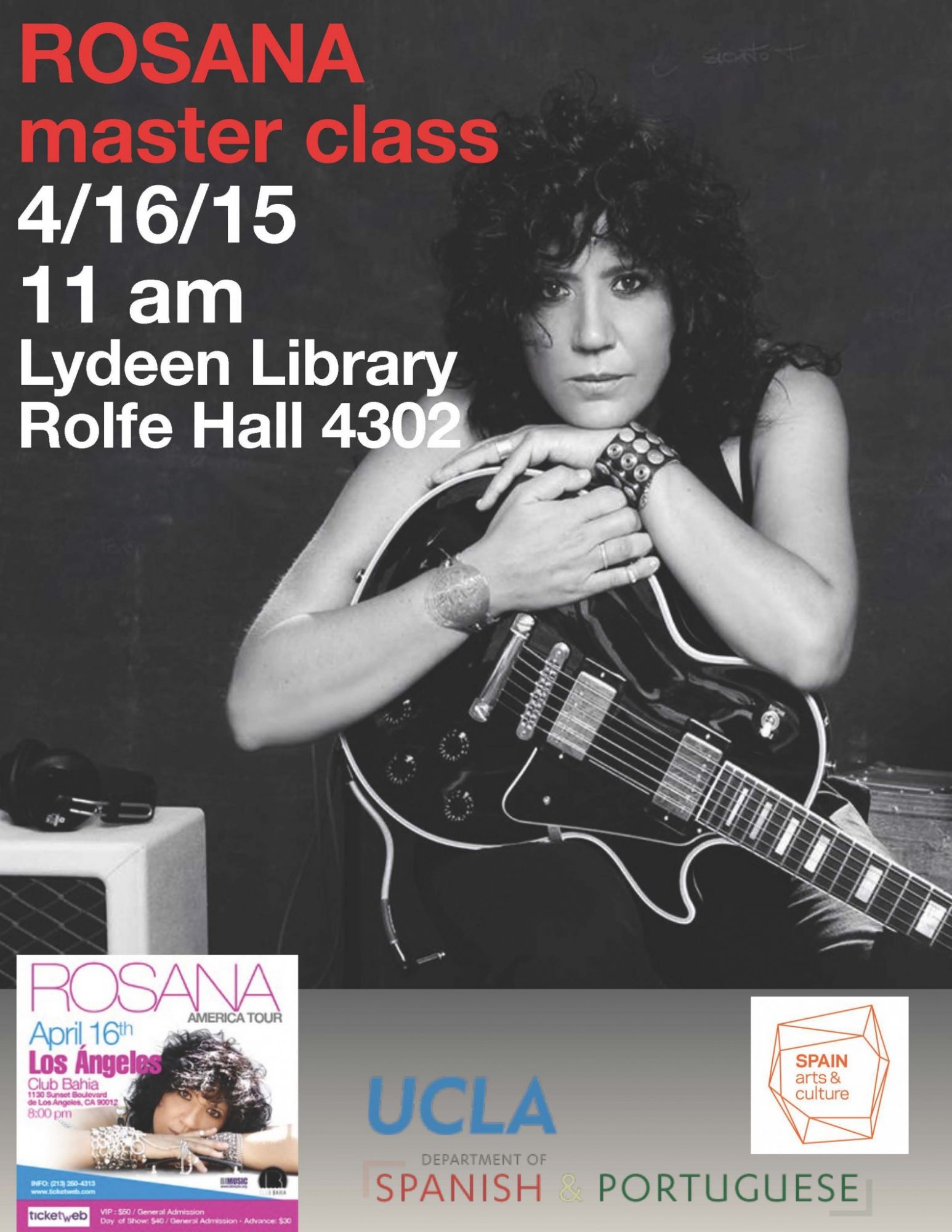 Rosana, a Latin Grammy nominee for best singer-songwriter, is back to the United States on tour, and she will conduct a special master class for our students before her concert at Club Bahía.
In her latest album, 8 Lunas, Rosana encompasses the classics of her career (some of them very well known singles, while others have gained importance over the years). The album includes new versions of her greatest hits featuring various artists, such as Rubén Blades, Fito Cabrales, Mario Domm (Camila), Jesús Navarro (Reik), Sie7te, Susana (Efecto Mariposa), Gianmarco, Abel Pintos, Andrés Cepeda and Dani Martín.
She is one of the most influential Spanish artists of the last decade. Rosana was made known in 1996 by Lunas Rotas. Since then, she has released 8 albums and has sold more than 10 million copies all over the world.
Rosana revolutionized the Spanish music market in the late 90s. With a first album in which she hardly showed her face and her guitar, she literally ate the market with a handful of intimate songs, with messages and melodies direct to the senses.
"My concerts are encounters with friends, but people always have an advantage over me: they know me better than I know them. So I perform every night on stage as if the world was ending", she recalls.
Master class at the Department: 11AM / Lydeen Library, Rolfe Hall 4302.
Concert at Club Bahia:­ 8PM / $30, W. Sunset Blvd., L.A.